Felix Wamala's Koona Dance Workout.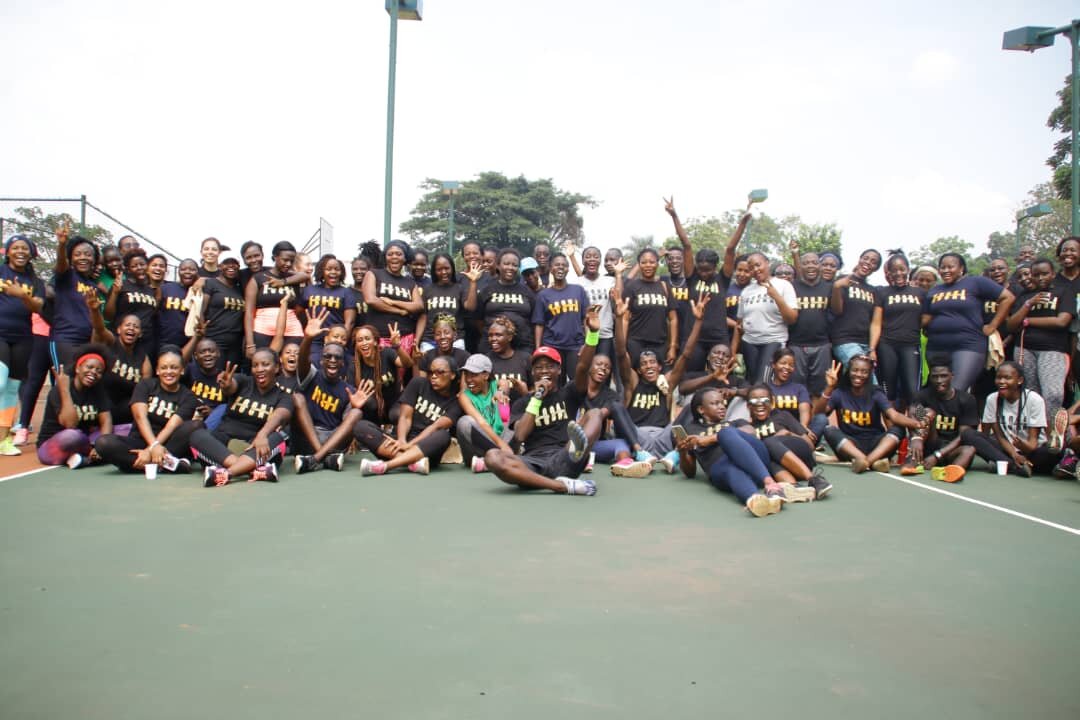 Felix Wamala was, for the longest time, only a dancer. Dance performances, to him, were a way of life perhaps because he is a natural at it. Rhythm is second nature. Then he had a light bulb moment of sorts and decided to start instructing others to dance. Koona Dance Workout Uganda was born. His philosophy is simple – make working out fun for everyone. If they are having fun, it doesn't seem like work. Because of that, he says he carefully chooses the songs to play during the sessions – he keeps with prevailing hit songs because his clients know and love them already.
Felix goes to a church where the pastors regularly encourage the congregation to give in any way they can in order to impact the communities around them. It was from continually listening to this message that moved Felix to search for a cause he can give to through his work.
He pondered for a while. His aha moment came when he heard, from a friend, a story about a girl that been raped by her uncle with whom she lived. She had nowhere to go and did not know what to do. He then heard of an organization called Youth For Christ Uganda (YFC) that cares for pregnant teenagers and educates children and young mothers. This girl was sent there and she was helped. 'When we next talked,' Felix says, 'she was different person. Her hope was renewed and she was more purposeful.'
Felix then went on to speak to the heads of the organization and in their conversation, he realized that they lacked a few things to help them in their cause and in supporting the teenage girls that come to them. He made up his mind that day that he would try and help and it would be through Koona Dance Workout.
What they do as Koona is that since 2017, at the end of each year (end of November or start of December), Felix holds a class called 'Koona Dance with A Purpose'. He invites his clients, through posters on their social media accounts, to a one-time group dance workout with all the different Koona branches at which he raises funds needed to support giving. By God's grace and hard work, he has grown from one dance fitness location to six locations per week, that is, Paradise Fitness City – Acacia Mall, Fitness Junction – Forest Mall Lugogo, Dynamic Gym – Metroplex Mall Naalya, Genesis Dance Studio – Village Mall Bugolobi, Speke Apartments Gym, and City Gym – Kampala Boulevard. A single workout is usually UGX 20,000 but on this day, UGX 50,000, will get you a Koona Dance Tee-shirt, access to the workout itself and part of the payment goes to buying items that will be given to Youth For Christ.
Last year, Koona gave ten sewing machines to the teenage girls who were taking classes in tailoring. These girls want to become fashion designers and these machines helped them complete their course in time and graduate so they can pursue their dreams. This year, Koona wants to give more sewing machines because the numbers have increased and the demand remains. Next year, however, Youth For Christ is introducing sports trainings in netball and soccer plus cookery and farming and Felix is excited to be able to support these too anyway he can. YFC also wants to invite teenage fathers to help them avoid a repeat of the same.
On partnership, Felix says CivSource Africa has been much help but not many others. This year, though, Uganda Cares is tagging along and their team will give talks to provide information and counselling to the teenagers in order to help curb teenage pregnancies.
Felix launched out into dance workouts to help people enjoy exercising so they can feel and live better. Now it is not only dancing for fitness but he is bringing hope to people who might have never made it to a workout session and he is changing lives. The question he asked himself was, 'how can I help those who cannot be a part of what I do, how can I use this dance for something more?' I believe he has answered it by choosing to give of his earnings to those in need in his community. That's philanthropy.