In January 2019, we organized a retreat for female Chief Executive Officers (CEO) and Executive Directors (EDs) of some of the leading companies and NGOs in Uganda. The 3-day retreat, attended by 19 CEO/EDs, was a great platform for making connections and networking and space to reflect on their leadership journeys as well as coaching and sharing experiences on scaling leadership heights. Here below are some of the CEO/EDs' reflections on the impact the retreat had on their personal and professional lives.
Talking about my challenges made my heart feel so light and at ease – Hope Nankunda,
Founder & Team Leader, Raising Teenagers Uganda
The Executive Directors' retreat was such an amazing New Year's gift to me. I had the opportunity to connect with amazing ladies doing amazing work. Being able to share my story and speak about my challenges made my heart feel so light and at ease. The retreat made me appreciate the need to exercise regularly and take care of myself first before others, keeping in mind that we can't give what we don't have. We can never empower another person if we are not empowered ourselves. Thank you, Hope Chigudu, the facilitator, for the wonderful person you are; I wish I had met you 10 years earlier! But it's never too late, I am glad I did at the retreat. My tomorrow must be greater than today.
I was reborn at the retreat – Bernadette Bakkidde
Director, Access to Land Justice, LANDnet Uganda
The Retreat re-introduced me to the idea of having conversations with self, which I had neglected for over 5 years. I judged myself harshly without reflecting on its impact on my emotions, body, family, friends and career. I can say I was reborn. I am taking baby steps in fulfilling my dreams while passing on what I learnt to those willing to lend a listening ear. I have a sister with whom I chat daily and do not fear sharing my weaknesses with her. Some things happen for a reason, and I will never doubt why I met 'the witch' in 2019!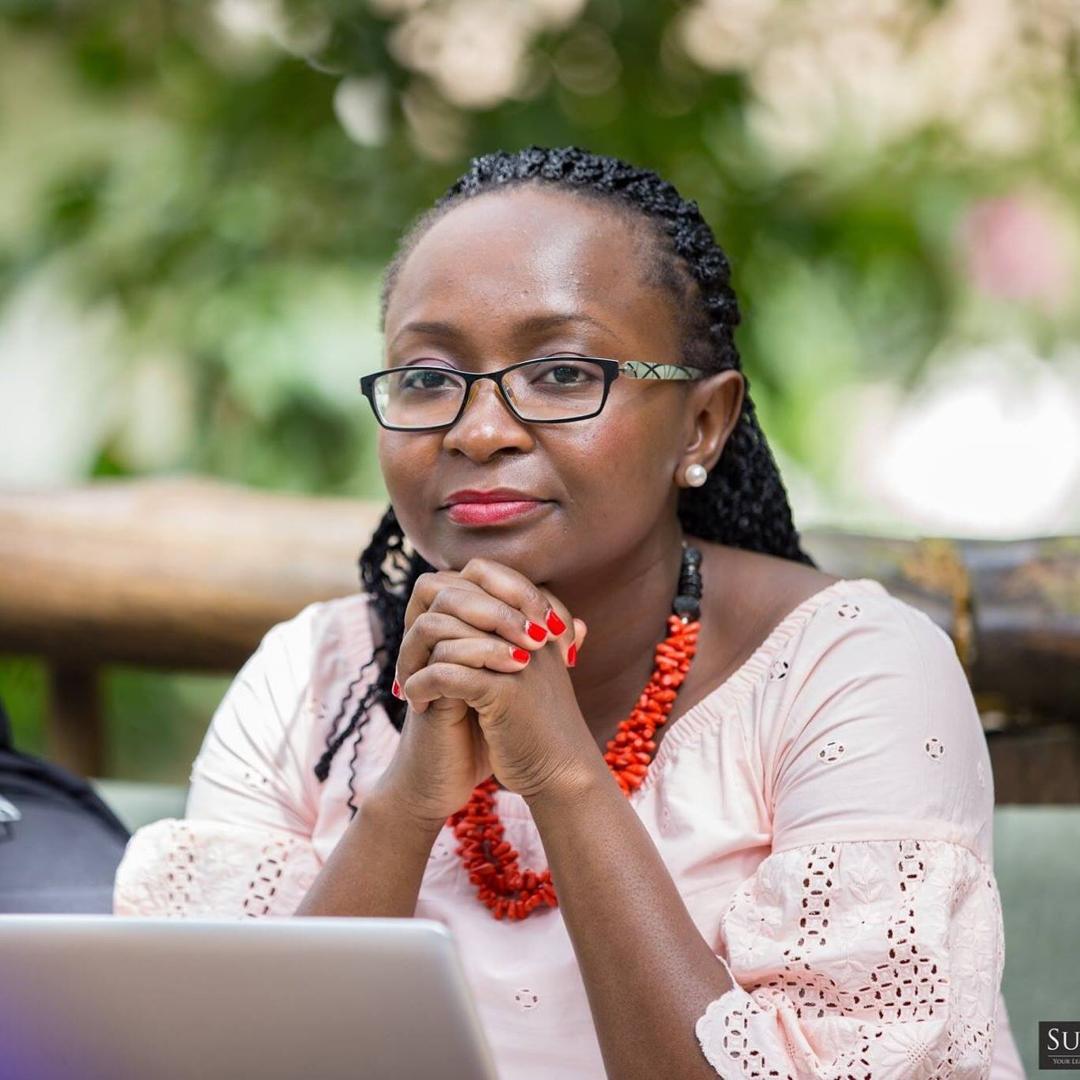 I learnt the importance of being aware of my energy points – Jackee Budesta Batanda,
Senior Managing Partner, SuccessSpark Brand Ltd
The EDs Retreat was a much welcome escape from the buzz of the holiday season. It provided the perfect downtime to reflect and re-orient my goals - both personal and professional goals for 2019. It was a good space to meet like-minded Ugandan women shaping the future of our country, and I know that our future is in good hands. I learnt that I will need to take time to 'pause,' to be aware of my energy points and, accordingly, work on dialling them up or down; to focus on self-care and spend more time on self-reflection. I committed to have mini self-care retreats for myself during the year to 'stop' and re-energize. It was such a great time and space for us as we work on our leadership journey.
A great platform for difficult conversations with ourselves – Esther Kalenzi
Team Leader, 40 Days Over 40 Smiles Foundation
The retreat's timing at the beginning of the year was nothing short of perfect. It was a great time to reflect on the past year and make commitments towards a more fulfilling 2019. The beautiful, serene environment was the cake; the facilitator, Hope, plus the wonderful women present, the cherries on top. I loved hearing everyone's story and understanding how their experiences wove to make them the people they are today.
The platform also allowed us to have difficult conversations with ourselves and think through changes for not just ourselves but the organisations and people we work with. I was honoured to have been able to share a space with such phenomenal women and look forward to bringing the lessons to life, for myself and the people I work with and meet.
The retreat created an effective peer network to share experiences – Jacqueline Ayuya Mukasa
Executive Director, Center for Public Interest Law
It is often said that "It's lonely at the top" and as a leader, I identify with that saying. Executive Directors in the nonprofit sector can sometimes feel isolated and this retreat enabled us to create an effective peer network to share experiences, empower, encourage and learn from each other. Getting to spend a few days away together as leaders and reflect on our leadership journeys and take the opportunity of the new year as a fresh start to challenge ourselves to do, be and lead better in 2019, was a blessing.
I had fun and came away energized to be a more impactful 'me' in 2019 by making time and investing in resources that will support me and CEPIL. The retreat helped prepare me for the 3 days I spent with the CEPIL Board members and secretariat as we worked on the roadmap for 2019 – 2021. I was able to share about the importance of balancing work and life, understanding and being passionate about the work we do, identifying our 'purple cow' and making it visible, following trends, being fluid and futuristic.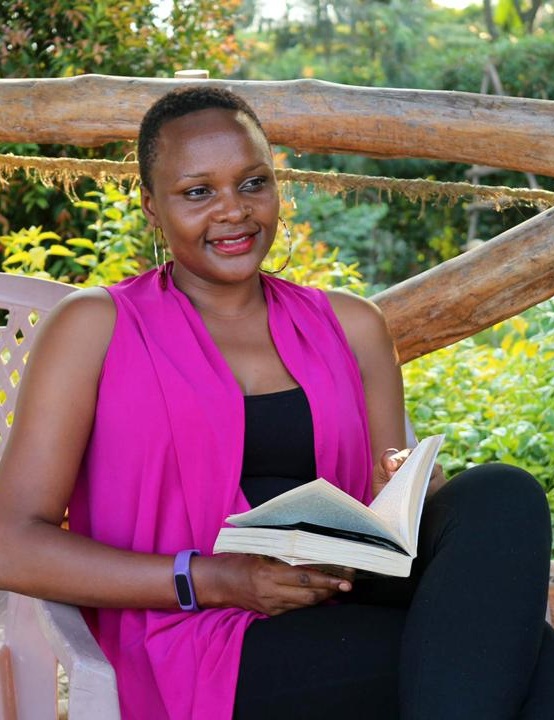 I will continually reflect on and document my journey – Winfred Ngabiirwe
Executive Director, Global Rights Alert
The retreat gave me an opportunity to be in a space that was full of so much positive energy, and an atmosphere to be 'me.' Listening to the wonderful ladies doing a lot of incredible work made me appreciate, much more, the power of women in making lives of people meaningful and beautiful. The moderator opened us up in a manner I could never have imagined and connected us to each other in a way that was so sweet and sisterly. We were people from diverse backgrounds but we connected so well as individual women, as Ugandans. Everyone was so helpful, I was so challenged.
I came back from the retreat connected to the Winfred that I am. I listened to her, reassured her and appreciated her. But also, I challenged her to be herself and enjoy her right to be and have. I will continue to have these reflections and document my journey. I will be good to myself, my workmates, partners and strangers that come into my life. I am determined to hold myself to account and hold my sisters to account.
I have since had a changeover in my life – Bakwangira B Judith
Chairperson Coalition Girls Empowerment
Participating in the EDs Retreat was one of the greatest gifts for me for 2019! I discovered that I had a lot of self-pity for myself given my previous vulnerable background. However, during the sharing sessions, I felt the power within me to change all the circumstances around me including to stop blaming my relatives who actually had played a big part in making the person I am today. I stopped blaming and justifying aspects of my life that I could discard, and instead chose to be happy. My smile is back which I had lost many years ago because I was scared of Judith (myself) but today, I can happily face her every day; I look at things differently and love myself more. It had been long since I last read the Bible because I thought God had kind of neglected me but, hey, now am on course to rekindling my relationship with Him, which is fulfilling.
I have since reduced my interactions on social media, which I had somewhat been addicted to. It's a gradual process and difficult at that, but I am at it. I keep track of my daily activities especially my financial behaviours because that's key in my growth plans for 2019. I am in touch with a few ladies and I am sure will keep the sisterhood, for I vowed to myself to be surrounded with positive sisters.
The book I bought from Babigumira Hope has given me a changeover in my life that I was craving for. In her book, Hope says, "I have to work hard and make a better life for myself, what excuse do I have? I have learned that there's a process to achieving results despite having valid dreams. Success does not come automatically; it takes time. There are daily habits and practices that increase the chances of achieving any given goal." I have to take one step at time but never to give up on myself.
I am more awake to myself and more present in my work – Noah Mirembe
Co-Founder and Director, Taala Foundation
In many ways, my work involves being on the frontline, being the face, and having to show up. But what that really means is that I have to show up with the full awareness of who I am and where I am with whatever is in front of me. If I am to truly give my best effort to my work, I need self-reflection. These are not necessarily things that we learn at school, and having spent a longer time in the academia than in organization management, I have felt the imbalance quite often and not had the tools to make a proper self-assessment.
The retreat was a unique experience; a place that sought within us the awareness of the moment and bringing out the fullness of our character as part of our leadership. I call it leading with self, and have found myself practicing this more and more.The retreat was an invaluable experience; I am more awake to myself now and more present in my work. I could not have asked for a better way to level up my leadership capabilities.
The retreat provided a platform for making connections and networking and space for CEO/EDs to reflect on their leadership journeys as well as coaching and sharing experiences on scaling leadership heights