Associate, CivFund
Tamale is a governance expert and published researcher with over 20 publications in form of policy research reports, policy briefs, journal articles and an edited book volume. Lillian has more than 17 years of experience in the areas of policy advocacy and civil society capacity-development. Prior to joining CivSource Africa, Lillian worked as a Research Fellow at the Advocates Coalition for Development & Environment (ACODE). At ACODE, she also worked as the Project Manager of the Local Government Councils' Scorecard Initiative. Previously she worked at the Anti-Corruption Coalition Uganda (ACCU) as an Advocacy & Capacity Building Officer. Lillian is proficient in programme development and planning, grants management, fundraising, client networking, and government relations. Lillian is a co-author of the seventh Local Government Scorecard Report that won ACODE the position of the best policy research think tank in Uganda, under the Global Go-To Think Tanks ranking of 2018. Lillian holds a Masters' Degree in Human Rights from Makerere University, Kampala, and a Bachelor in Social Work and Social Administration (SWSA) from the same university.
Senior Associate
Caroline is a social justice lawyer and advocate with over 14 years experience of working on governance, human rights, policy research and advocacy. At CivSource Africa Caroline is responsible for coordination of all organization programs. Prior to joining CivSource Caroline worked as an independent grants management consultant for various grant making agencies; with the Advocates Coalition for Development and Environment (ACODE) as a Research Fellow; with the Foundation for Human Rights Initiative (FHRI) as the Manager of the Research Division; and with Price water house Coopers as an Associate. Caroline holds a LLB (Hons- Dar),Dip LP (LDC), LLM ( Cambridge).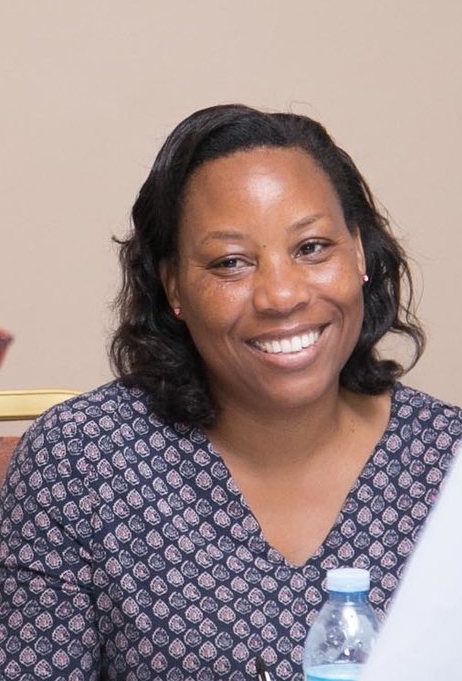 Associate, CivAdvisory
Catherine is CivSource Africa Associate responsible for providing information, advice and other support services to philanthropists/grant makers. Catherine has more than 7 years of experience in grants management on human rights at national (Uganda) and regional (East Africa) levels. Prior to joining CivSource Africa, Catherine was Network Facilitator to district NGO networks under the European Union Capacity Building Program for two years. Before that, she worked with African Wildlife Foundation and the International Gorilla Conservation Programs for over 6 years in various capacities, including, Acting Country Coordinator. She is currently on the Boards of Uganda Youth Network and Motivate Africa Initiative. Catherine holds a BA in Business Administration from Makerere University Business School, and has diverse experience and skills in program design, development and management
Chief Executive Officer
Jacqueline is a Ugandan and USA trained lawyer with a record of accomplishments in leadership, management, law and policy formulation, advocacy and training. She possesses extensive experience in policy research and analysis, lobby and advocacy on human rights, governance and democratization and women's rights, with excellent communication, coordination and networking skills. Her work experience spans from civil society, government and donor agencies. Prior to starting CivSource Africa, Jacqueline worked in various technical and high-level capacities including work at a Uganda European Union civil society capacity building program, an 18 million Euro five-year project that supported civil society through grants and capacity building. Earlier, she worked in various capacities with the Justice Law and Order Sector (JLOS) Secretariat in Uganda, Federation of Women Lawyers Uganda (FIDA-U), Uganda Women's Network (UWONET) and Action for Development (ACFODE).
Associate, CivAdvisory
Malcolm is a Ugandan and Ireland trained lawyer with over 10 years' experience in development law and practice. He has vast knowledge in legal, governance and human rights policy, research and advocacy and grants management. At CivSource Africa, Malcolm is responsible for the development and implementation of interventions that strengthen civil society and philanthropy in Uganda. Previously, he was Senior Manager for Program Quality at Restless Development Uganda; Governance, Strategy and Organization Development Specialist at Forum for African Women Educationalists (FAWE) Tanzania, and Legal and Program Officer at FAWE Uganda. Malcolm has a Bachelor of Laws from Makerere University, a Postgraduate Diploma in Legal Practice from The Law Development Center and a Master of Laws in International Human Rights Law and Public Policy from University College Cork, Ireland. Malcolm is a certified corporate governance professional with the Institute of Chartered Secretaries and Administrators (UK).
Finance and Administration Manager
Bobby is CivSource Africa Finance and Administration Manager responsible for the administrative and financial operations of the firm. He ensures that systems and procedures that allow efficiency and accountability are in place and operational. Bobby has over 11 years of finance, procurement and grants management experience. Before joining CivSource Africa, Bobby was an advisor on finance, procurement and grants management to Dan Church Aid Great Lakes regional office in Uganda, and a finance and contracts consultant to the EU Election Observation Mission to Uganda. Other positions that bobby has held in the past include Finance, Grants and Administration Manager of a United States Agency for International Development (USAID) project, SAFE, and Finance and Administration Manager of the Edukans Foundation Uganda. Bobby is a Certified Public Accountant with a Diploma and Bachelor of Arts degree in Business Studies and Business Administration. Bobby is currently pursuing a Master of Arts in Business Administration.
Associate Support, Research and Strategy
Job is Associate Support, Research and Strategy for CivSource Africa responsible for the firm's strategic focus. He has over ten years' experience in civil society and development work. He is a social researcher specializing in political governance, democracy, human rights, political and social accountability. He is a civic activist, a social entrepreneur and youth leader. He is a founding Associate Director of Innovations for Democratic Engagement, a young people's pro-democracy ideas incubation hub that uses innovative technology to facilitate young people's participation in governance. Job headed the Democracy and Rule of Law Program at the Great Lakes Institute for Strategic Studies (GLISS); was Uganda National NGO Forum's Focal Person for the Uganda Governance Monitoring Platform, and Program Specialist, Research, Policy and Advocacy at the Community Health Alliance Uganda. He has coordinated several research processes that have led to the generation of governance audit reports in Uganda. Job a Bachelor of Arts in International Business from Makerere University, a Post Graduate Certificate in Research Methods and Writing Skills, and a Mini IPDET certificate in Monitoring and Evaluation from Makerere Institute for Social Research.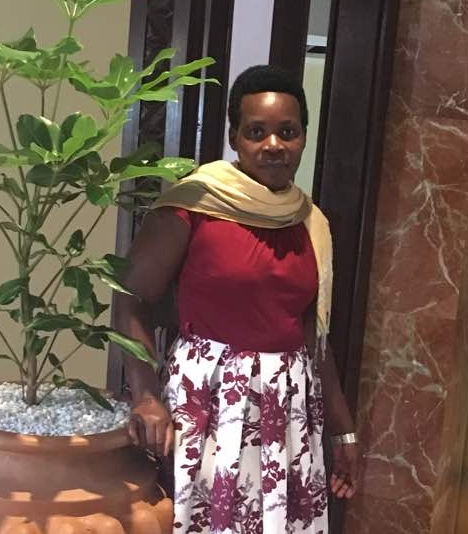 Administrative Assistant
Sandra is responsible for staffing the reception and providing general back-up support within the firm. She receives visitors and operates the firm's telephone. Sandra also handles petty cash and is responsible for general purchases including office stationery and groceries. She supervises security personnel, janitors and other service providers. She manages the library and assets register, coordinates and books transport for staff and visitors. Prior to joining CivSource Africa, Sandra worked with Africa World Life Foundation and Nature Uganda. Sandra has a certificate in secretarial studies and over 10 years of experience in secretarial and administration practice.
Associate Support, Communications
Martin is a Ugandan and is CivSource Africa's Associate Support, Communications responsible for message/ content development and media outreach to increase the organization's visibility among stakeholders. He also ensures that digital content aligns with CivSource Africa's identity and message. He has over 4 years of experience in digital marketing and advertising. Previously, he worked as Community Manager at Moringa Ogilvy (now TBWA) and then as Digital Manager at QG Group Uganda where he contributed content to a host of client social media accounts including but not limited to financial institutions, utility companies plus local and international beverages. He holds a BSc. in Information Systems and Technology from Uganda Technology and Management University (UTAMU).
Jacqueline (Jacq) Nassimbwa
Research & DPO Capacity Building Support
Jacqueline Nassimbwa is a Public Health professional with experience in program planning and management, grants writing and research; and specific interest in child and health rights. She holds a TropEd Master of Science in International Health and a Bachelor of Science in Food Science and Technology from Makerere University. She also has specialized training in scientific writing, human rights, mental health and psychological first aid, managing donor type projects and research ethics.At CivSource - Africa, Jacqueline is supporting the disability and child rights programs, as well as research.
Associate Support, Executive Office
Ms. Asiimwe Allen is a development program management professional with knowledge and hands-on skills in project conceptualization, development, and implementation. With over 5 years of practical experience gained in reputable governance and civic participation organizations in Uganda, Allen is defined as strong human rights, civic participation, and social justice advocate, working to contribute to gender equity and equality, empowerment and governance functioning in the interest of the citizens. Previously, Allen has worked with organizations like the Uganda Youth Network as a Program Officer managing the leadership program, People's progressive party as a communications consultant and StartHub Africa as a University manager. Allen's academic background is in Humanities currently pursuing a Master's Degree in Gender Studies at Makerere University. She also holds a Bachelor's degree in Arts (Social Sciences) from the same University. At CivSource Africa, Ms. Asiimwe Allen is an Independent Consultant overseeing and managing the implementation of the Omutima Omugabi (The heart that gives) Program geared towards fostering conversations on philanthropy in Uganda.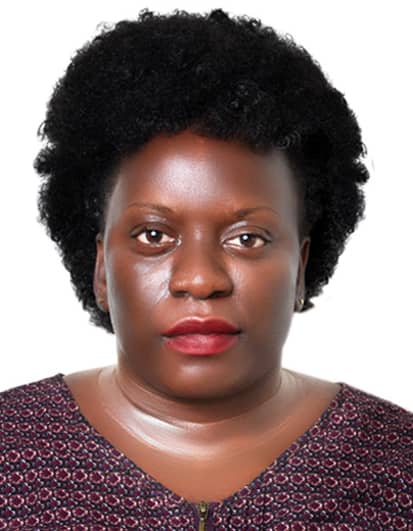 Administrator
Sharon is an administrator at CivSource. She is responsible for the administrative and operations roles of the organization. Sharon has over 7 years of experience in finance, procurement, human resource, and administration. Prior to Civsource Africa, Sharon worked with USAID and UKAID Programs. Sharon is qualified with an MBA in management, a degree in social works and social administration, Postgraduate diploma in project planning and management plus an additional qualification in administrative law attained at the law development Centre.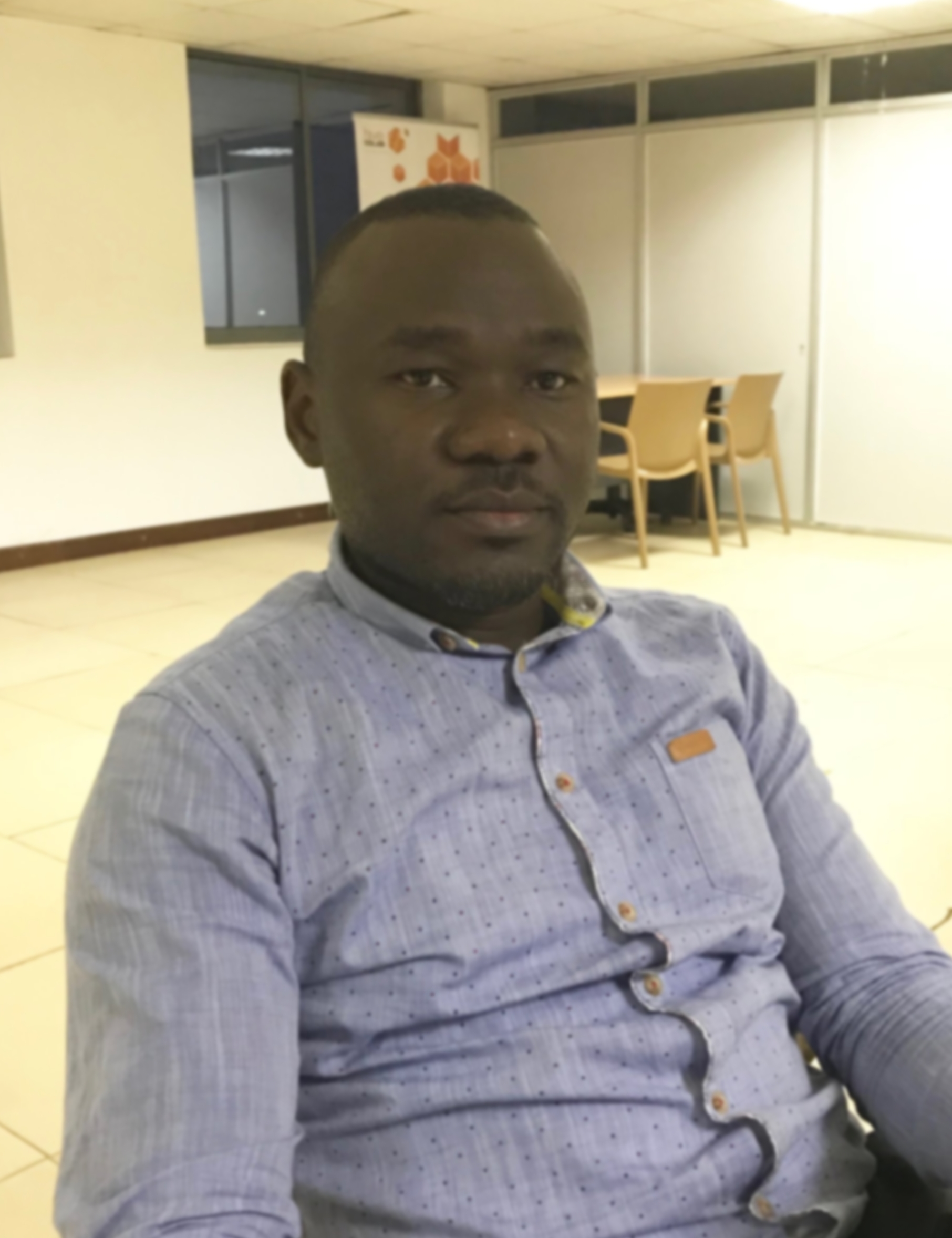 Associate Support, IT
Ivan manages CivSource Africa's IT infrastructure. He is an IT infrastructure engineer with over 9 years of experience in design, integration and testing of IT systems on both Windows and Unix platforms. He is a technical director at GoodCitizen company LTD, an IT firm in Kampala. Through his company, Ivan has worked on systems being used by the government of Uganda like; Logistics Management information System - Used in the distribution of mosquito nets, Disaster risk Management system - An early warning system, mTrac - A disease surveillance system that tracks disease breakouts and drug stockouts in Heath facilities in Uganda and FamilyConnect - A system that helps expectant mothers go through antenatal and postnatal processes. Prior to starting this company, Ivan worked with Uganda Telecom and UNICEF Uganda for 3 and 4 years respectively. At Uganda Telecom, he participated in the setup of a Disaster Recovery site and at UNICEF, Ivan worked on Ureport project - A youth engagement system. Ivan has a BSc. in Information Technology and Computing from Kyambogo University, currently pursuing an MSc. Information Technology (Majoring in Data Engineering) at ISBAT university.